My China Trip Sept 17-28, 2009
DAY 1 (Sept. 17):
-----------------
As soon as I woke up today, I told myself, "I'll be in China today".
A colleague and I travelled to Zhongshan Guangdong, China for a business trip. Got to enjoy the Air Philippines lounge at Mactan prior to the trip. By noon, we were on board Cathay Pacific for a two and a half hour flight to HK Airport. At 3:30pm, we were already waiting for our baggages. It's a first time to go out of HK so we asked the things we needed to know in getting to Zhongshan and began converting some of our money to the local currency (ie. HK dollars and RMB). Got to chat with a colleague from Shenzhen who is in Zhongshan, and he agreed to meet us at the ferry terminal. We took the free shuttle to the China Ferry terminal. There was a mild traffic. I was glad though that we made it just in time for the 6pm trip to Zhongshan.
About an hour from take off (from Cebu)... And a few minutes before landing (HK)...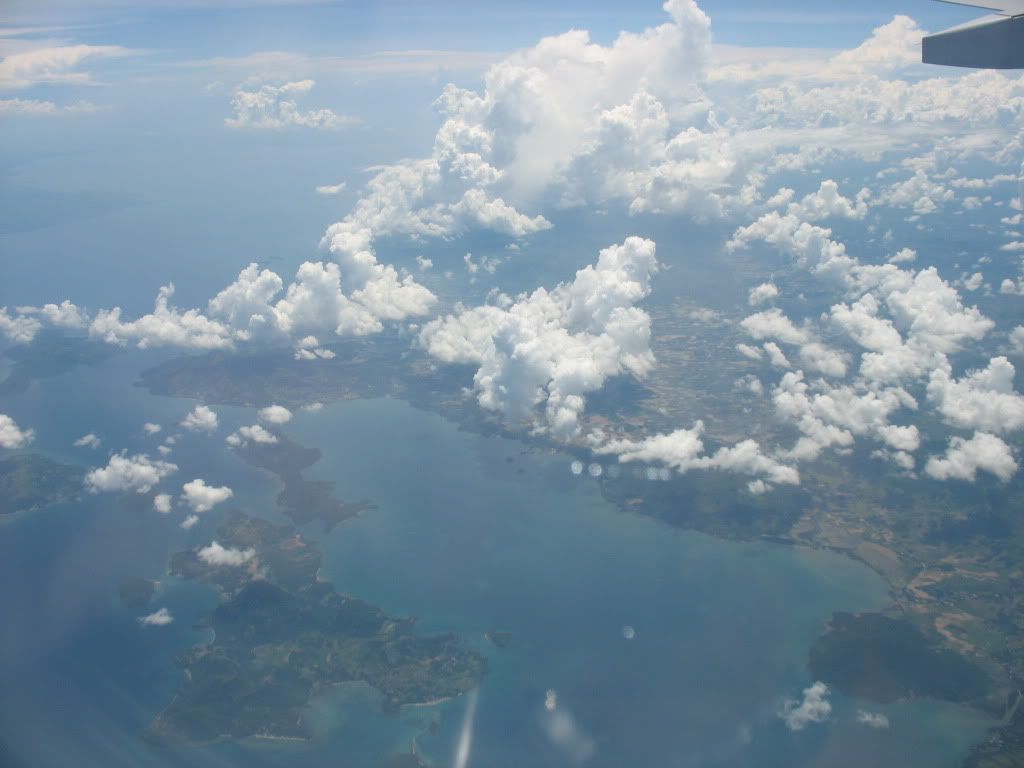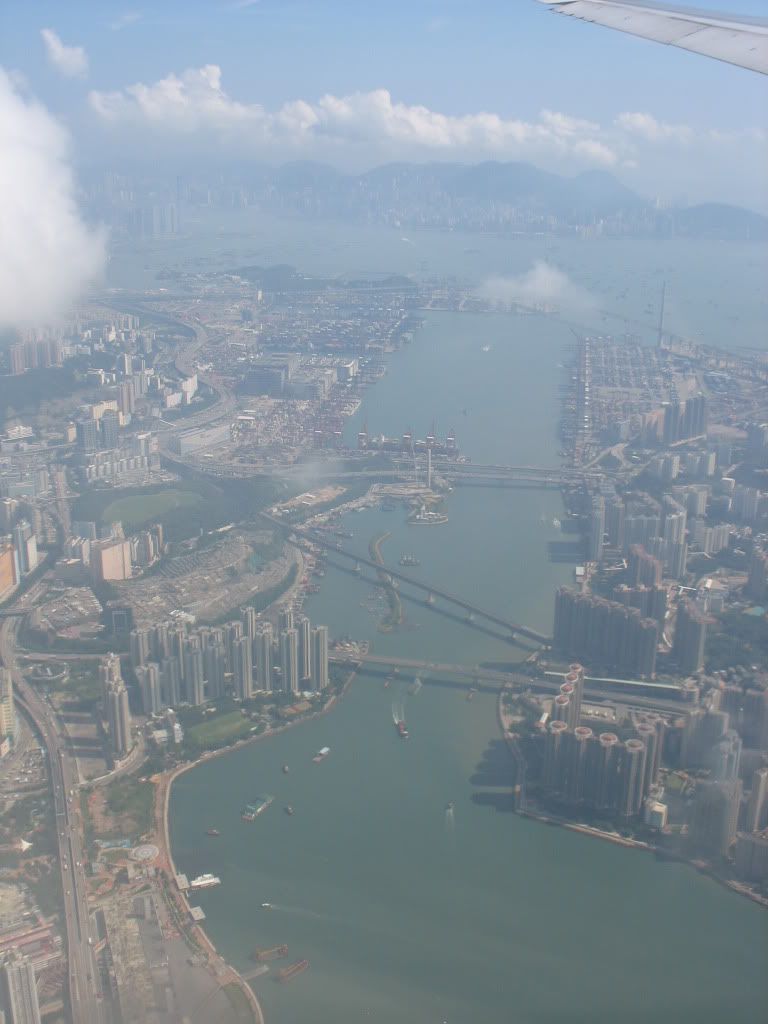 It was a little tiring trip. While in the ferry (just like Supercat ferry in the Philippines), we tried to decipher the TV shows. Now we're starting to feel that we're really in China. I'm watching Chinese commercials!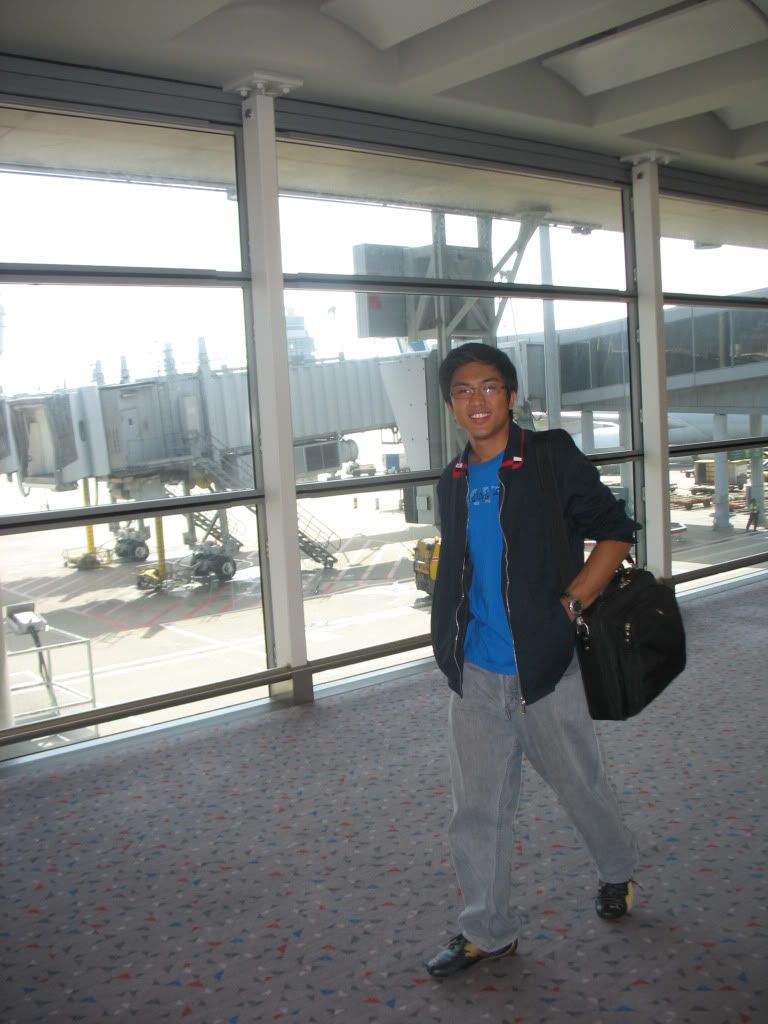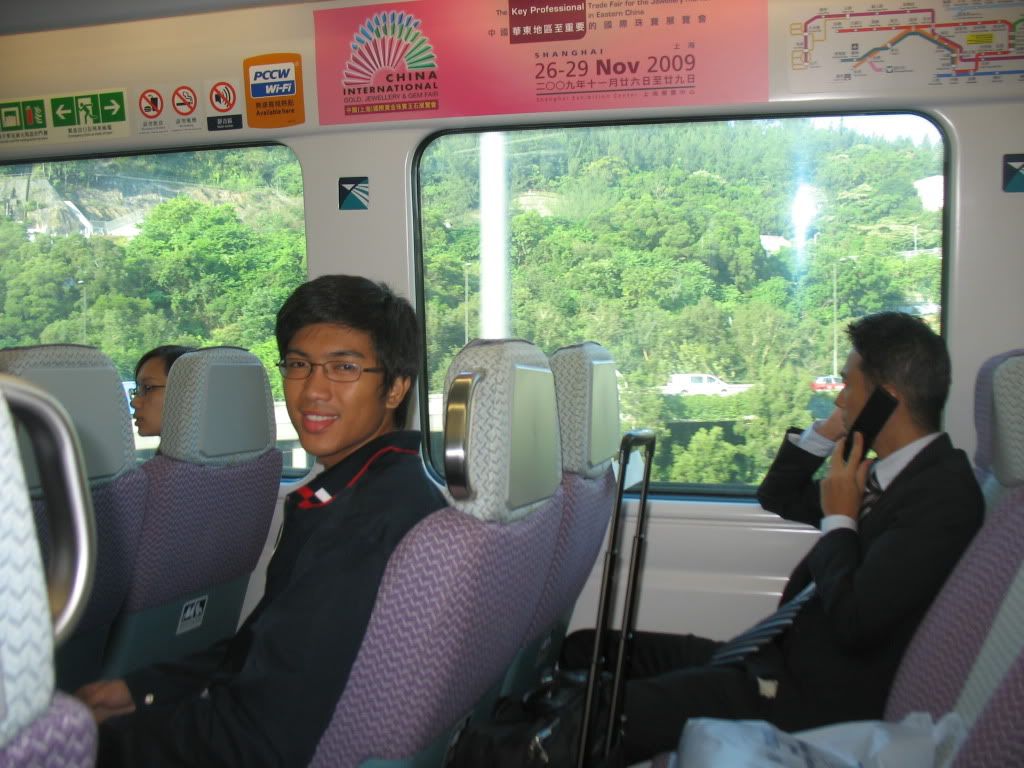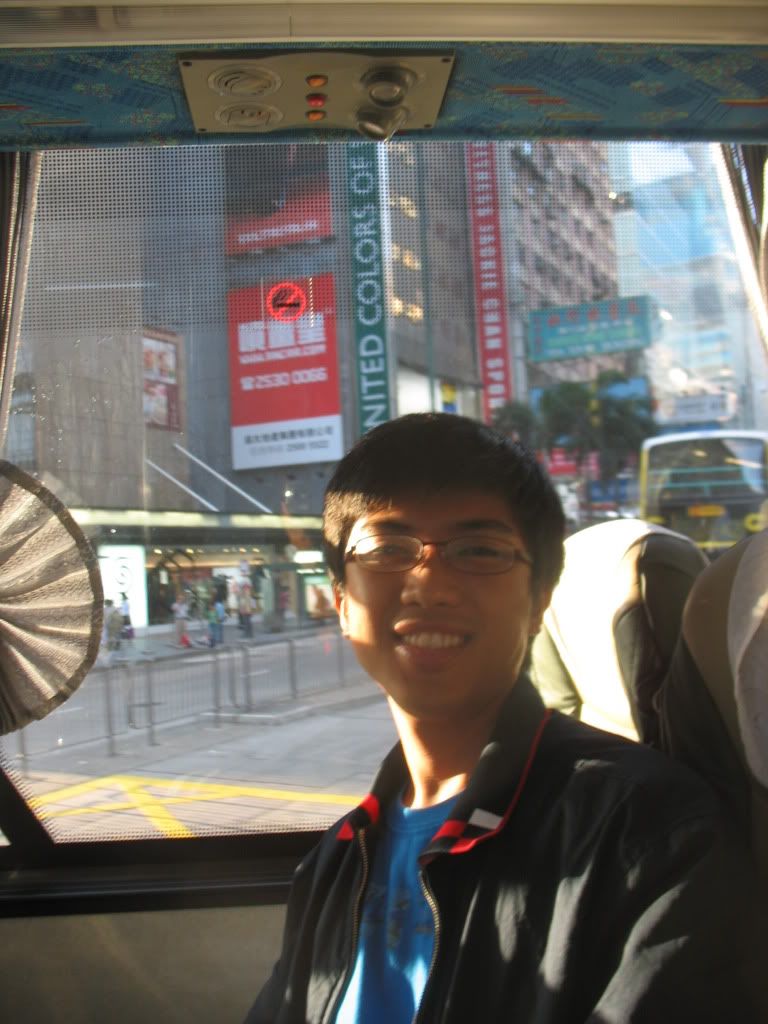 Upon arriving at the hotel and checked in, we registered for Shangri La membership. What do you know, they have a promo that gives you a free night if you stay for 4 nights. I can use this in Shangri La, Mactan. Here's how the room looks like... And a view from my window...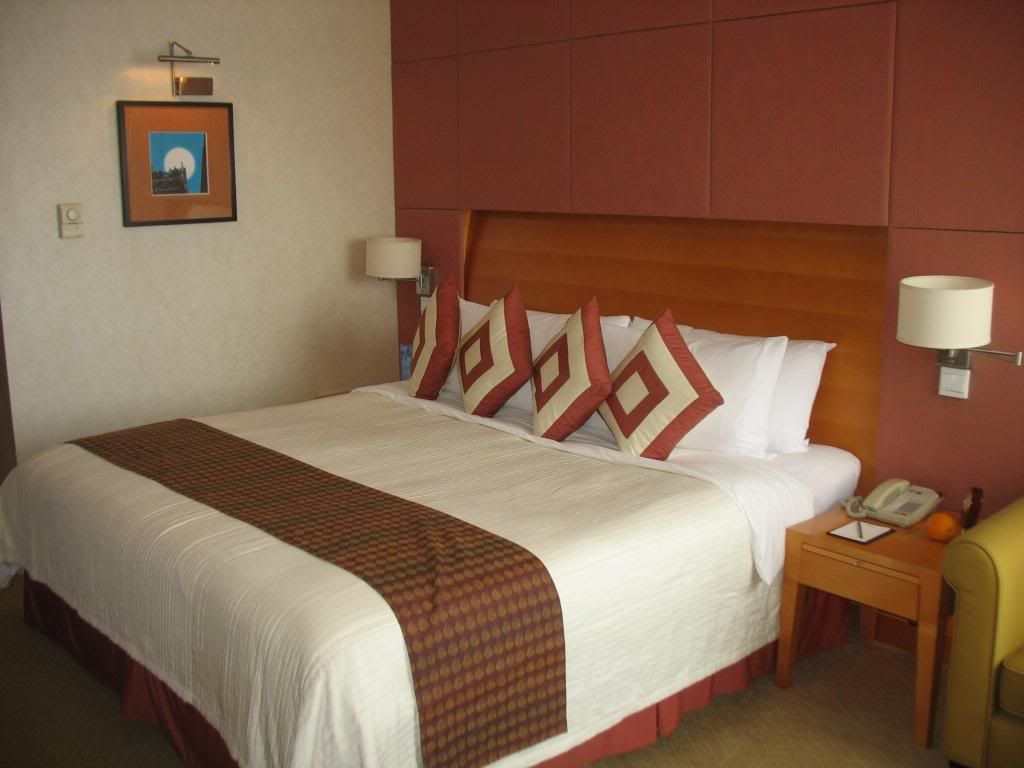 Here's how the Cafe Plus lounge looks like...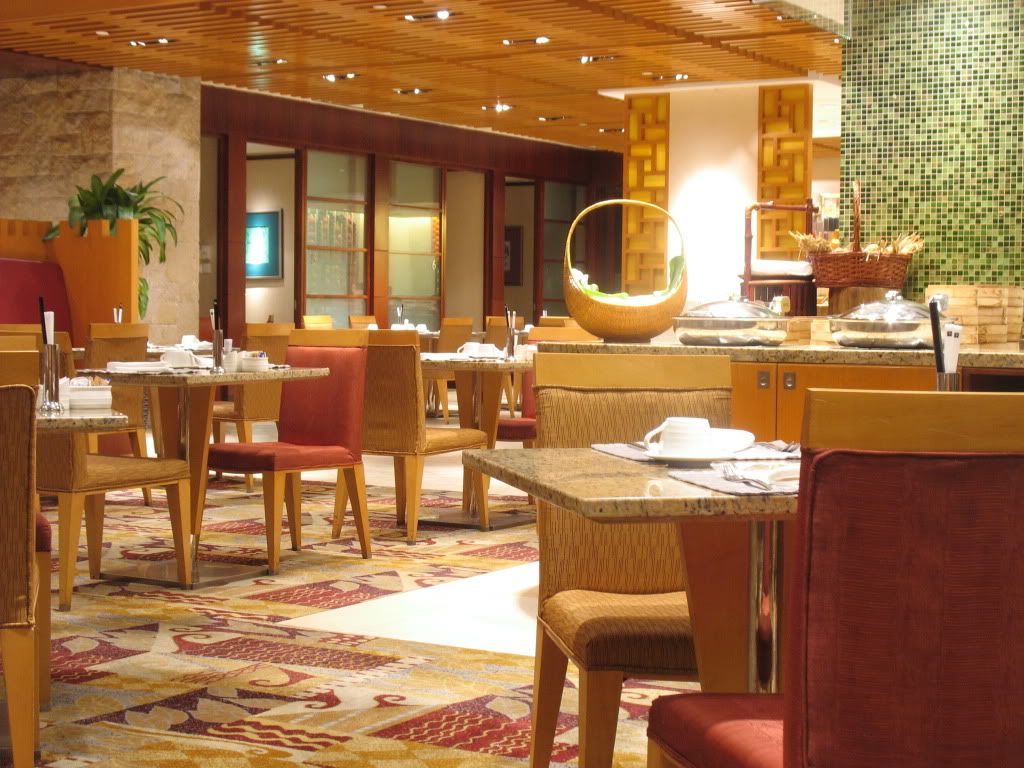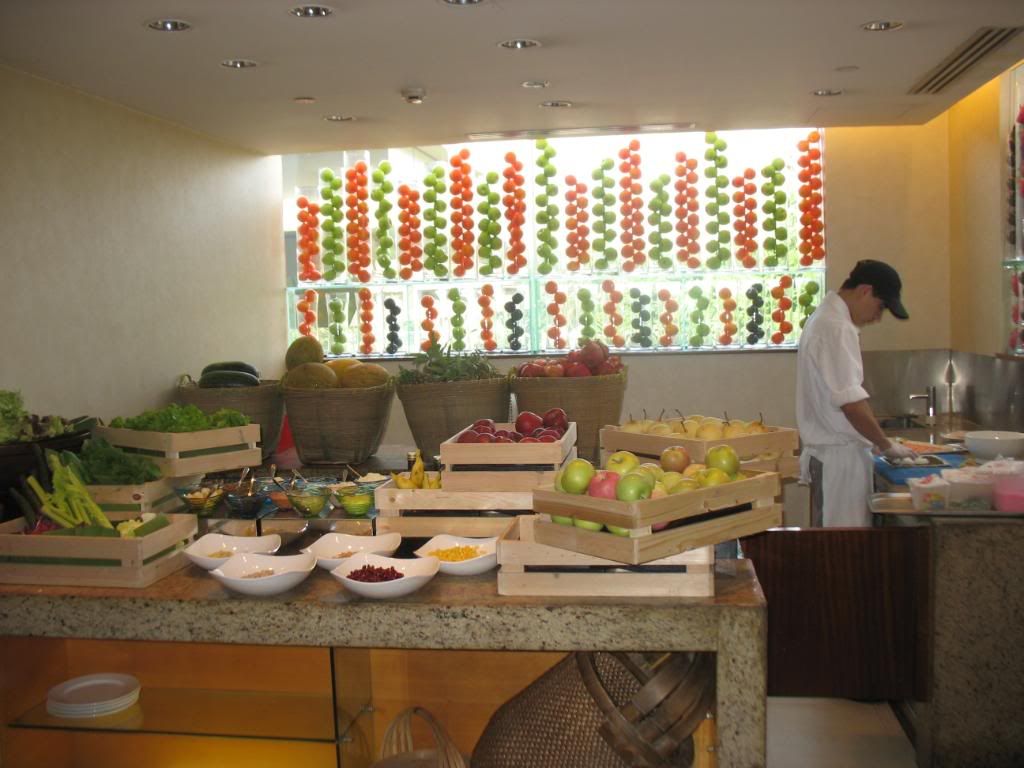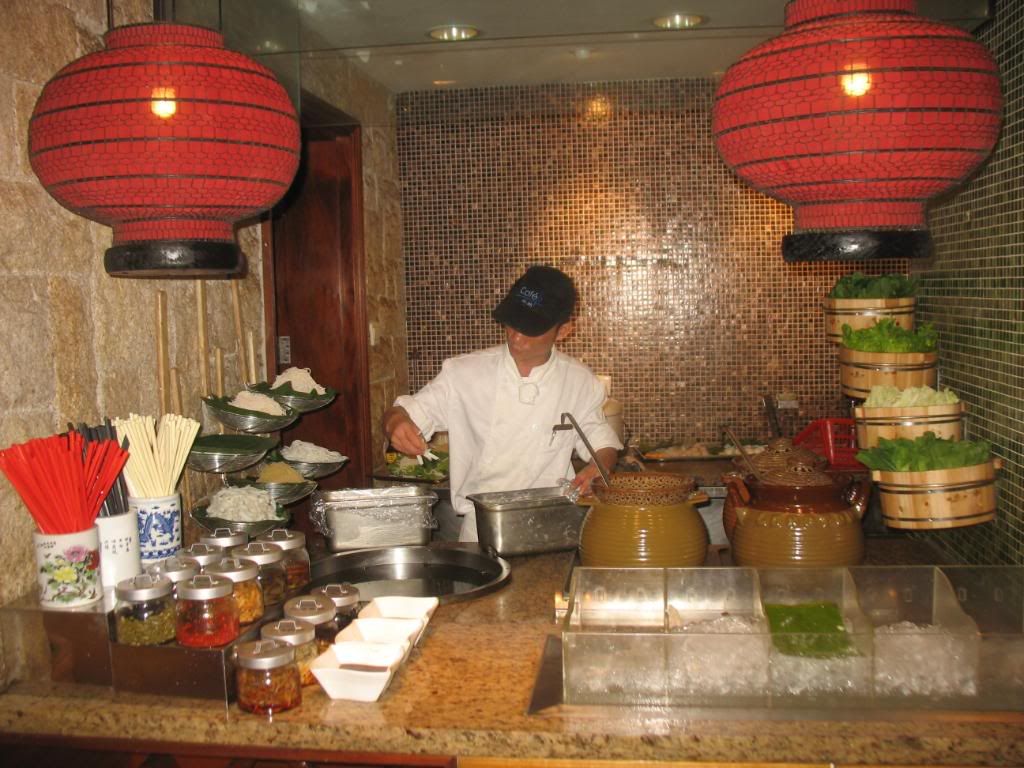 It's the first day at work tomorrow, and it's gonna be a hectic day. But... it's also the last day of the week (assuming there's no work on Saturday), so we have to arrange our plans on touring the area, or how 'bout Great Wall of China? Hmmmm. Maybe next time...
(More Day1 Pics
here...
)
DAY 2:
-------
It's our first day at work. And I believe we have done so much for the day!
We had a very busy first day, and yes I was just done sending reports. And it's 2am! (so, technically it's Day 3 now.)
At lunch, we ate spicy food in the nearby cafeteria. They have a tradition of washing the chopsticks with hot tea. Here, a Chinese colleague is showing us how. They served these foods...
Although this has been a tiring day, I am very happy that it turned out productive. We had results. We were working with Japanese and Chinese counterparts, so language barrier may have been another roadblock to solving some of the issues we are working on, which of course, I can't disclose here. So much of work stuff. I am just glad that with our efforts on this very first day, I already feel satisfied that all my learnings in my (almost) 5-year stint in Lexmark have been put to test and was very substantial in interacting with our counterparts and manufacturing partner. I feel great, but tired.
So, it was time to relax. We were still at the office by past 8pm. My colleague and I ate dinner at the Cafe. I treated myself, as anyone would if he's tired, to a sumptuous dinner. I had Indonesian nasi goreng cuisine - fried rice with beef satay, fried egg, shrimp crackers, pork barbecue. After dinner, we asked for the receipt (called 'fapiao' in local), and here's what we got, denominations of how much we spent, but as receipts.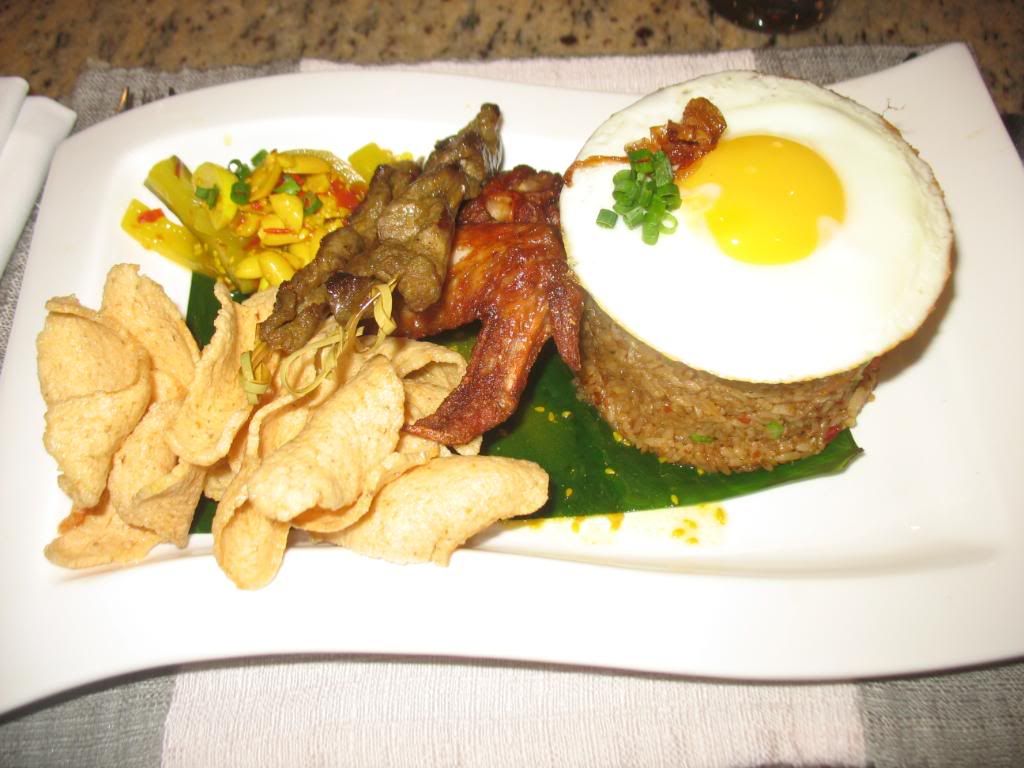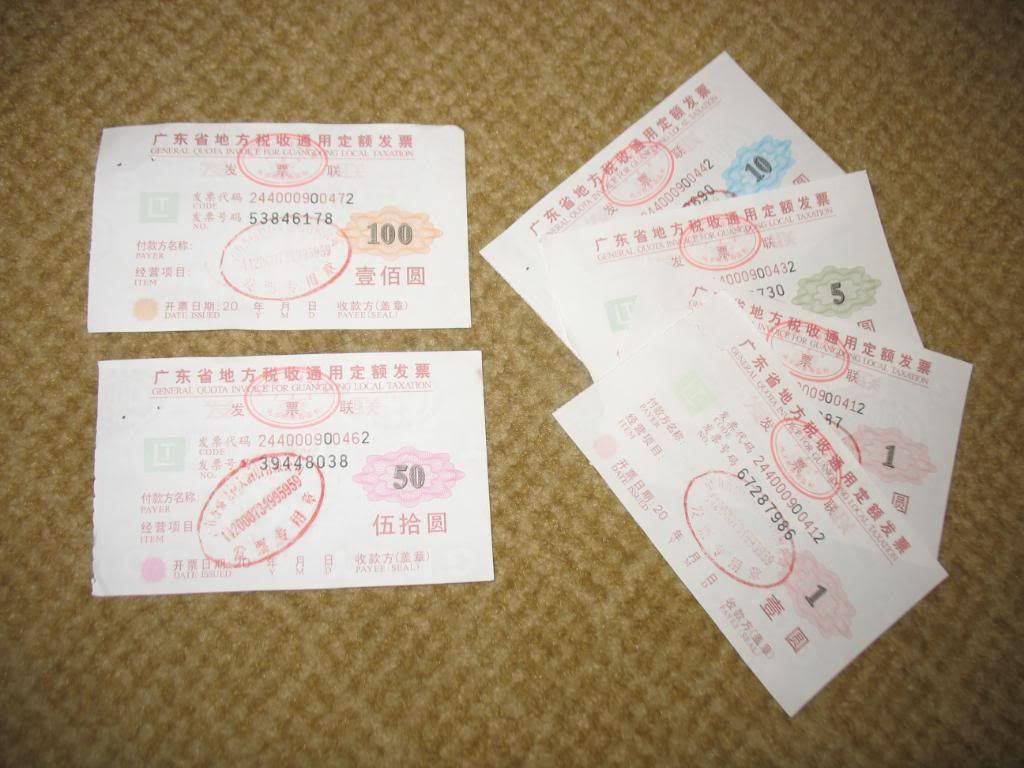 After talking and relieving ourselves with the overwhelming work for the day, Oh, was I still talking about work? Well, just imagine we're soldiers being sent to war! =) (Disclaimer: This is just an analogy and may not necessarily pertain to something specific for that matter)
We talked with the staff at the bar on suggested site-seeing places around the area. He recommended this bargain stall in Suixi, just about 30 minutes by taxi. We will check that out tomorrow. We also got to talk with a kababayan Filipina singer from the bar.
So much for the day. Tomorrow's starts our only weekend (well, from what we expected at least) for our stay here, so we might as well use that time to tour around.
Zhongshan
was known to have been named after the Father of Modern China about some 80 years ago, so that's why ZS is also popular. But according to a hotel staff, the place is boring. I can second that, that's why my colleague is still looking at the possibility of going to the Great Wall. I'm not so sure we can do that given the time we had, and maybe the budget. And considering I haven't brought any tracking device (GPS) to help us if we get lost (the maps are in Chinese, and not all locals speak English, and... you get it). So our plan of going there appears blurry.
Looking forward to our weekend touring tomorrow...
(More Day2 pics
here...
)
DAY 3:
-------
I thought today would be an exciting day, but our strolling was a bit boring. We wanted to tour the city but we got out of the hotel late. We went to this Yuhai Mall. We ate at a familiar fastfood, McDonalds. Well, the mall looks classy, but as you would expect how a mall would like. What we wanted to do the first thing is, find a Zhongshan map, and in english! We walked, and walked, and I told myself, I should have brought a GPS. It's so hard to ask for directions here as not all locals speak english. Almost everything is written in Chinese (Some road names are in English though). It's so frustrating. Haaaaay... We went to Sunwen Road West (near Zhongshan park). There are lots of stores there. I was looking for a ZS fridge magnet but to no avail. Here are some pics at Walker's street...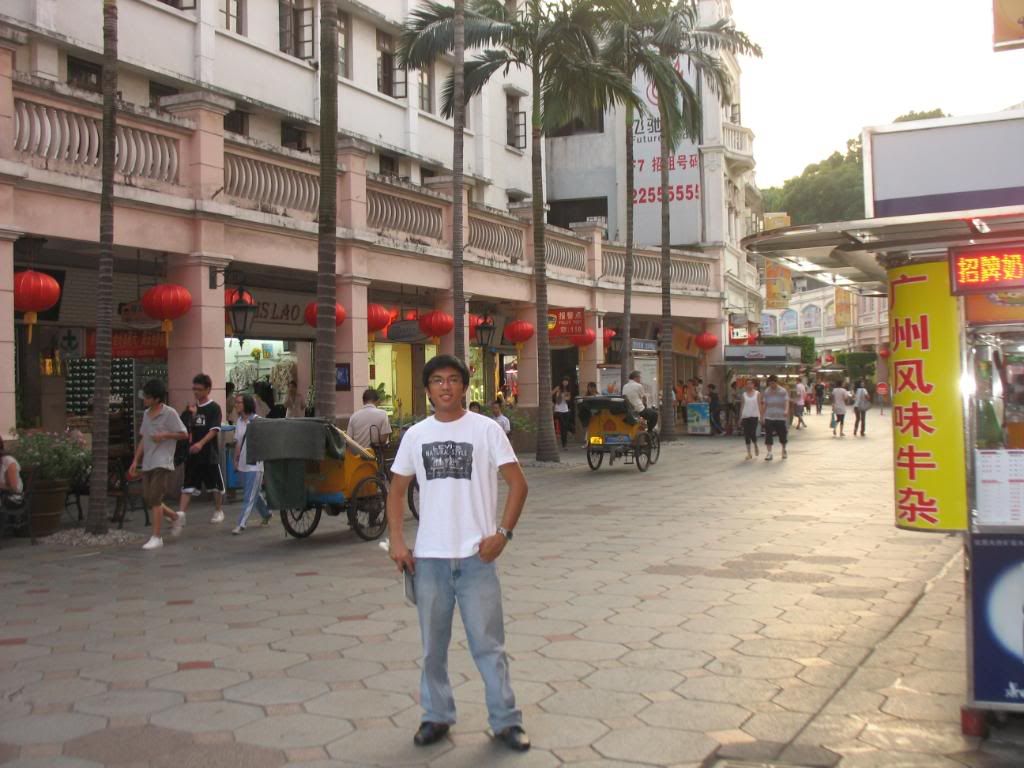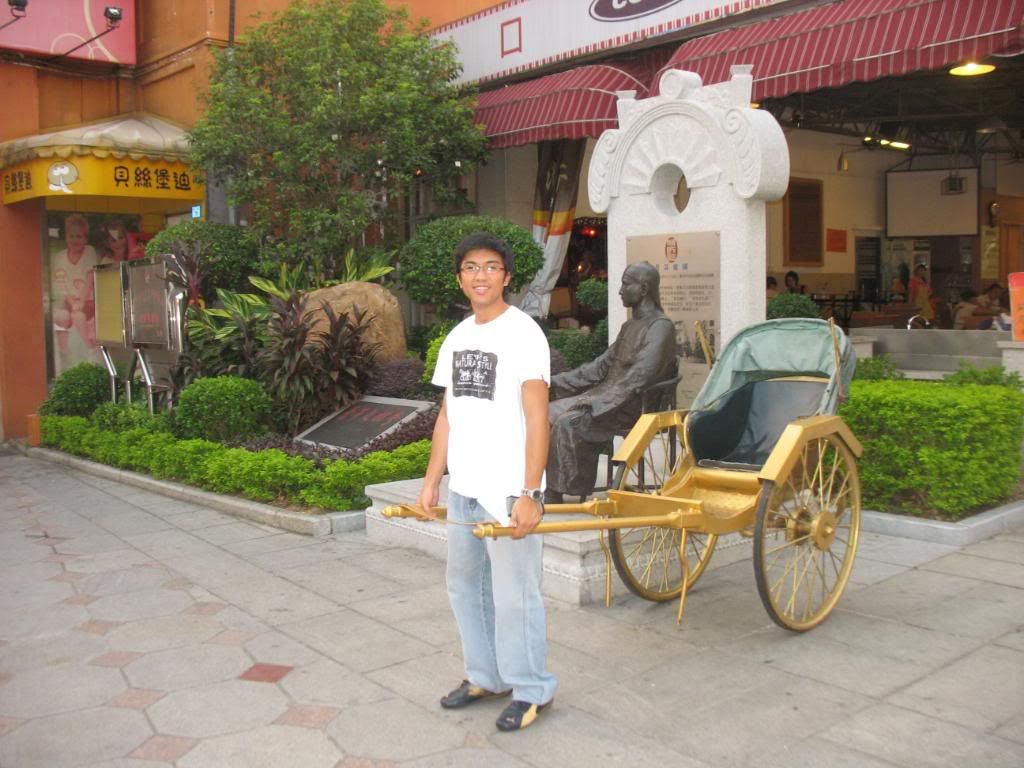 Oh well. We strolled around the hotel. They have these gymnasium and infinity pool. Here are some of the hotel pics.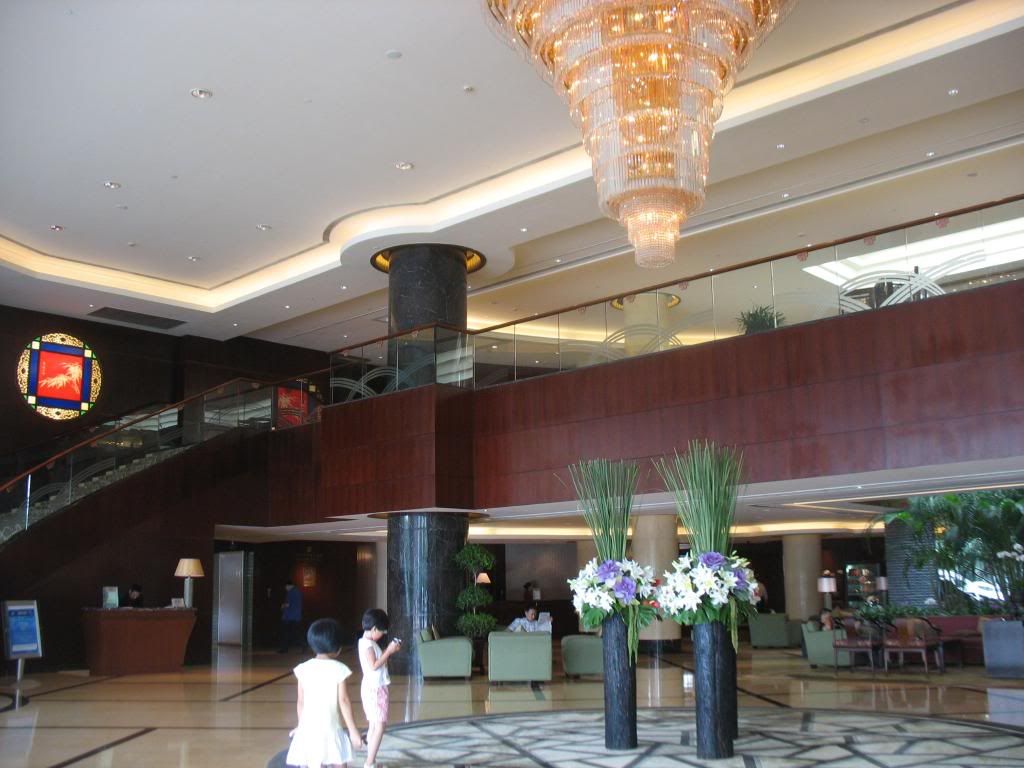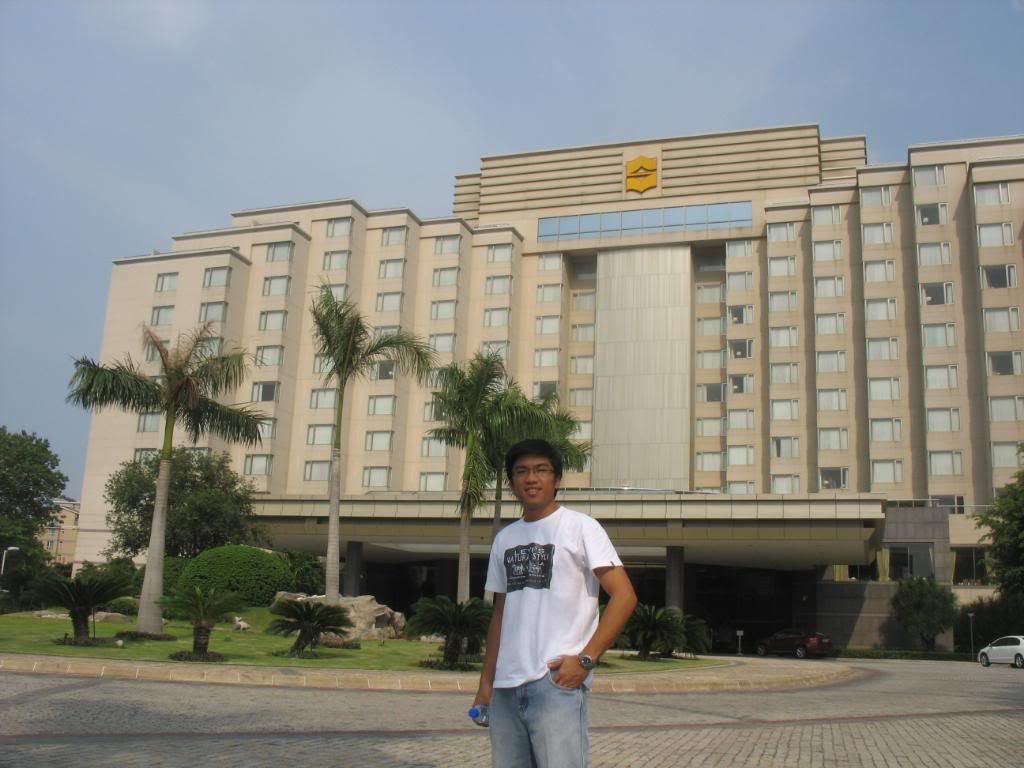 I played with my digicam settings, and practiced photography. Here are my amateur pics:
Tomorrow's a new day. We will look for a Catholic church. We also plan to visit Sun Yat-sen memorial. Although, I miss home...
(More Day 3 Pics
here...
)
DAY 4:
-------
Today, we looked for a Catholic church. We started our day with a breakfast at Cafe Plus. We asked for directions and learned that there's a Catholic church near Sun Yat-sen memorial. We went to the memorial, took pictures, then walked our way to the Church. It was really nice to see a Christian church in a place far away from home. It provided a sense of belonging. We stayed there for a while to pray. The caretaker can't speak english, but he doesn't have to. He knows why we were there. A lady from there gave us a contact card of the church.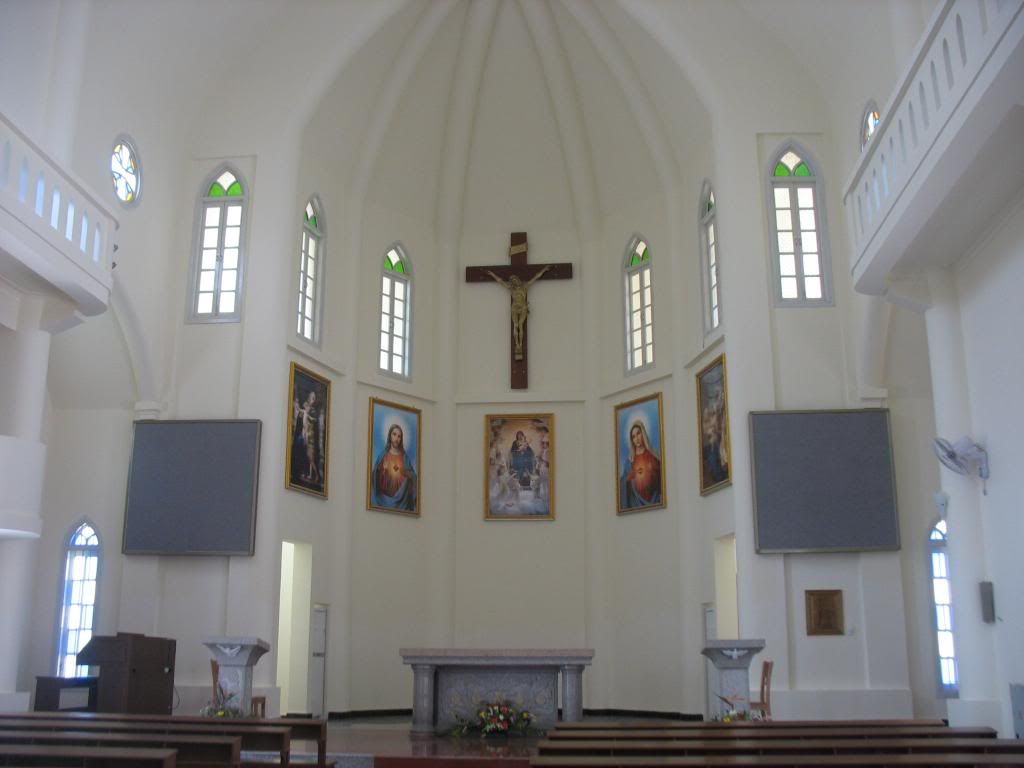 This is Sun Yat-sen memorial...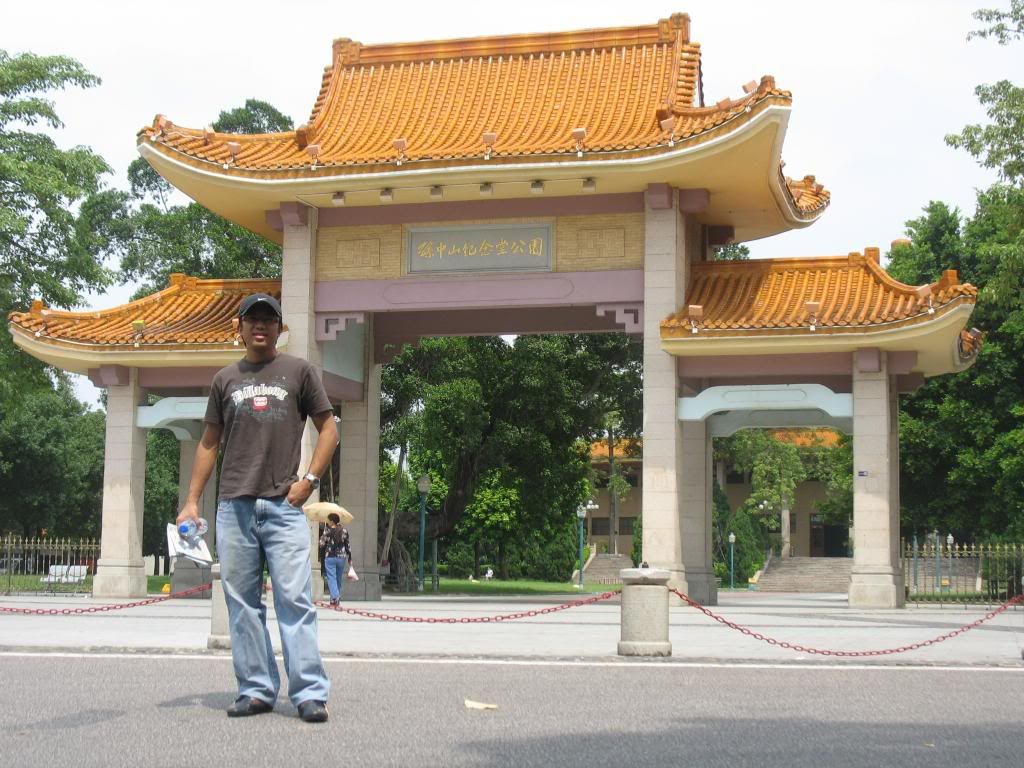 We then walked to the Buddha temple.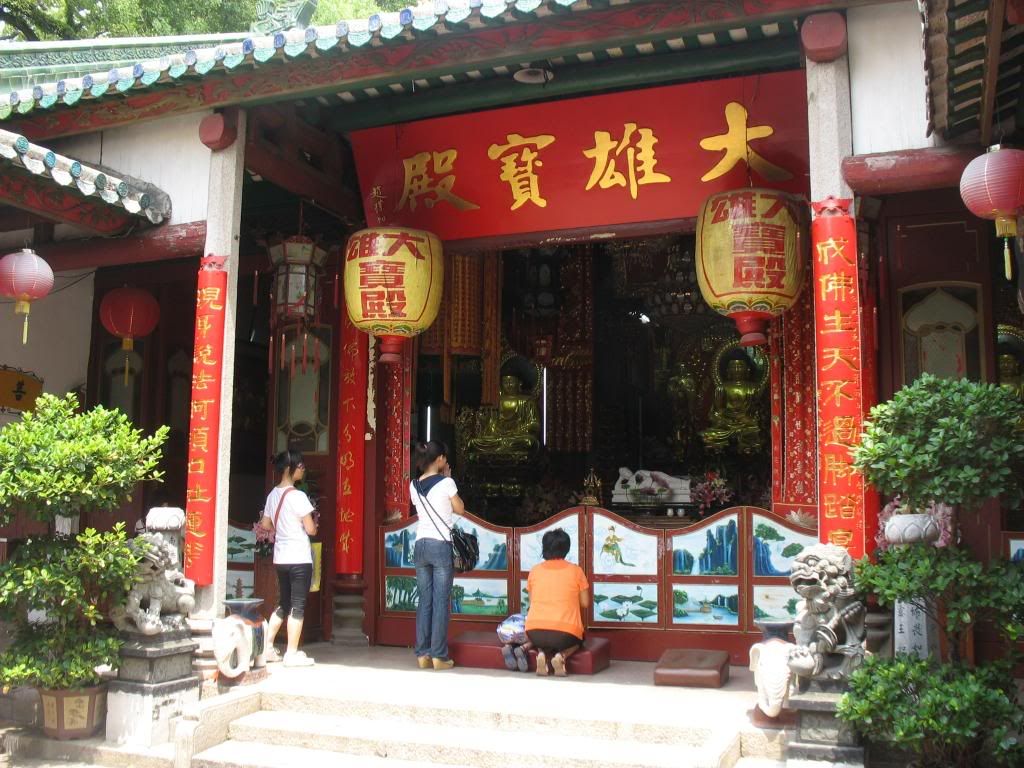 The weather here is hotter than the Philippines. The place is very secluded that you don't see any crowd. But inspite that, that's the only place where we met Chinese people welcoming us to China since we arrived.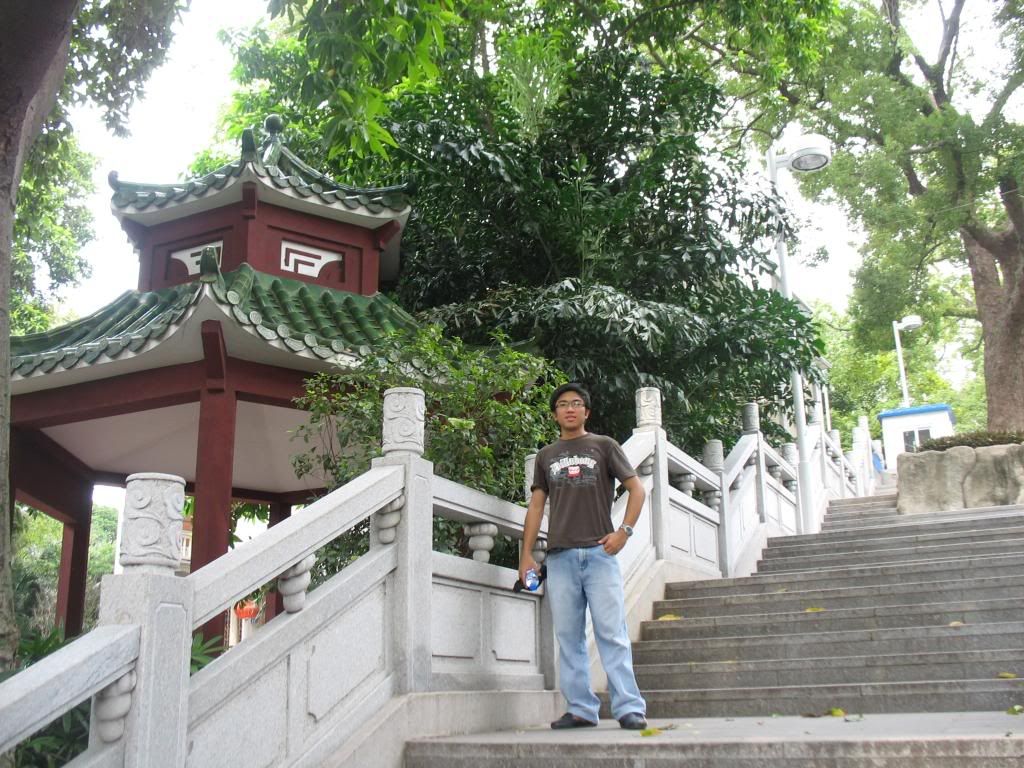 The couple were kind enough to guide us with our map when we asked for directions to the Suixi town, at Li Gang Street, the place with stalls selling inexpensive stuff. I bought shorts worth 10 RMB (That's about Php 68). We also bought a few moon cakes and other Zhongshan food for pasalubong. I was looking for a fridge magnet of Zhongshan (by the way, I'm collecting fridge magnets of the different places I travelled to) but its really hard to find one here. It's about 2pm when we came back to the hotel where we ate our lunch.
(More Day 4 Pics
here...
)
DAY 5:
-------
At lunch, we ate spicy food again in the nearby restaurant. We had beef, chicken, vegetables, and fried rice. Another colleague from Shenzhen joined us at lunch. We talked about travelling to the Great Wall, and other stuff. Did you know that a Chinese couple are allowed to bear only one child? Any more than that will costs you 200,000 RMB per child. But there are ways to go around the red tape. =) Bearing a child in HK makes the newborn a resident of HK. But still it's expensive to live in HK.
When the day was over, we passed thru this Walmart, which looked like a castle! I wasn't able to take a picture of it. I'll try to get a snap of it tomorrow.
(More Day 5 Pics
here...
)
DAY 6:
-------
On our way home today, I took a picture of the castle-like Walmart that's set to operate by year-end.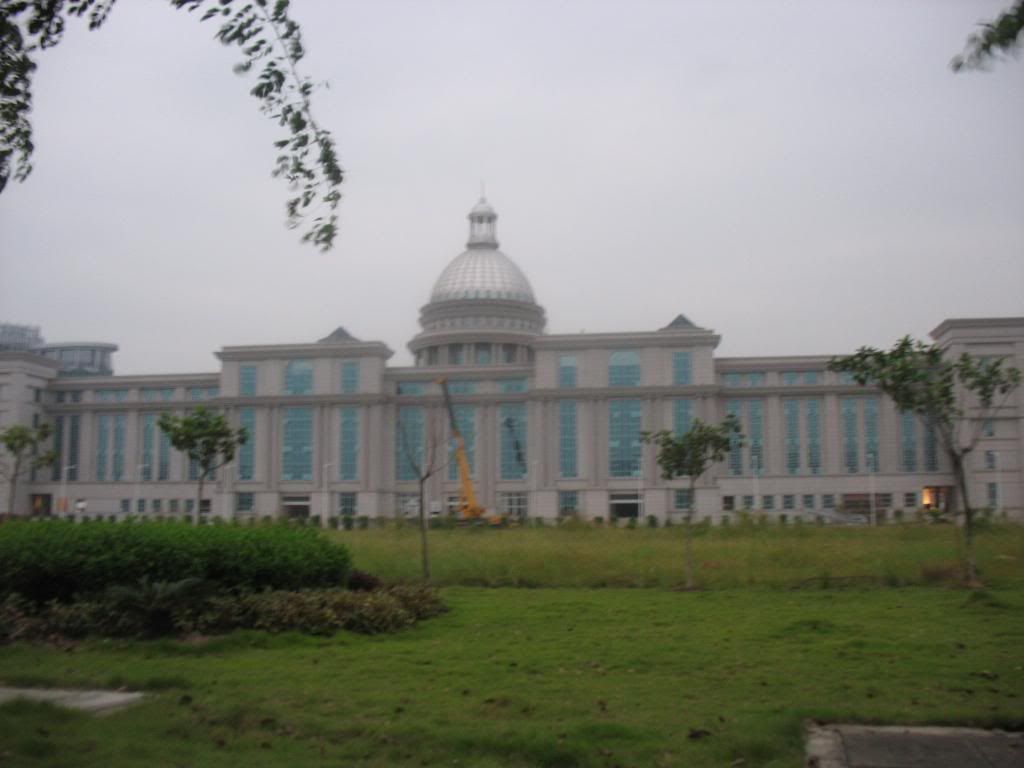 We ate dinner at almost midnight already. So after extended work at the hotel, we did unwind in the bar. They have Filipino and Chinese singers. Then we met this French guy. Nice but naughty guy. One of the things he said worth sharing is, Filipinas are the best Asians. Asians by look, Latinas (fierce) by blood. They're painful to love, even painful to hate. =)
DAY 7:
-------
It's our last working day here tomorrow.
We ate at a new restaurant not so far from our office. It's called Any Kitchen. They served egg, lamb, pork, rice, and tea. We talked about a lot of stuff during lunch, about snorkling in Mactan, etc. I showed to my Chinese colleagues a phone picture of me and my gä... =)
This trip is definitely a very good learning experience.
DAY 8:
-------
What more can I say, we're going home tomorrow. =)
DAY 9:
-------
Oooops! We're back! Hehe.
We we're asked to stay 2 more days. I know that by staying here, we're making a difference for Lexmark. Got so busy today, I just got 2 hours sleep. So goodnight for now.
By the way, it's the last day tomorrow! For real!
DAY 10:
--------
This is the last day at work! And guess what, the issue was resolved! Yuhoo! =)
DAY 11:
--------
We were on our way to the ferry. Unfortunately, we missed our ferry trip schedule so we waited for the next one, which is already close to our flight schedule. We tried to catch up, but we were still in Kowloon 20 minutes before our flight. So we had no choice but to stay for a night in HK. We stayed at Marriott Renaissance. Since my colleague is a Platinum member and I am a Gold member, we were treated with complimentary drinks and snacks upon checkin. We ate at the lounge and exchanged some money, and went to the Mongkok night market. We also went to the Avenue of the Stars. The last time my gä and I came here, we weren't able to see Bruce Lee's statue so at least I have to take a picture of it.
Here are some pics of Renaissance in Kowloon.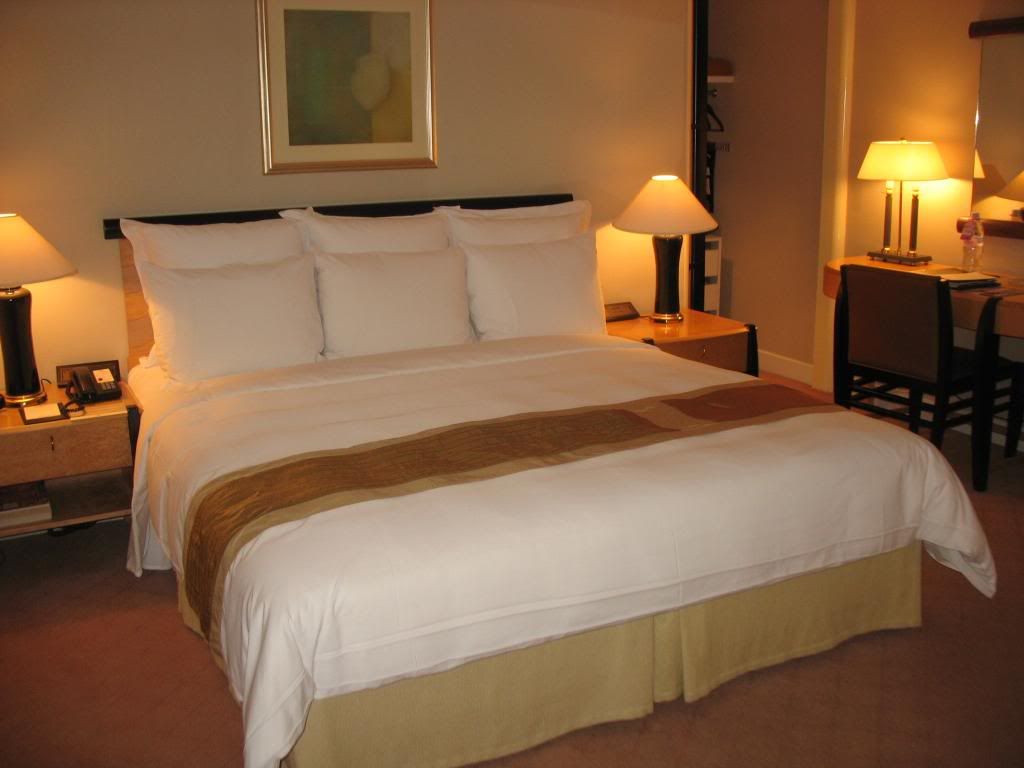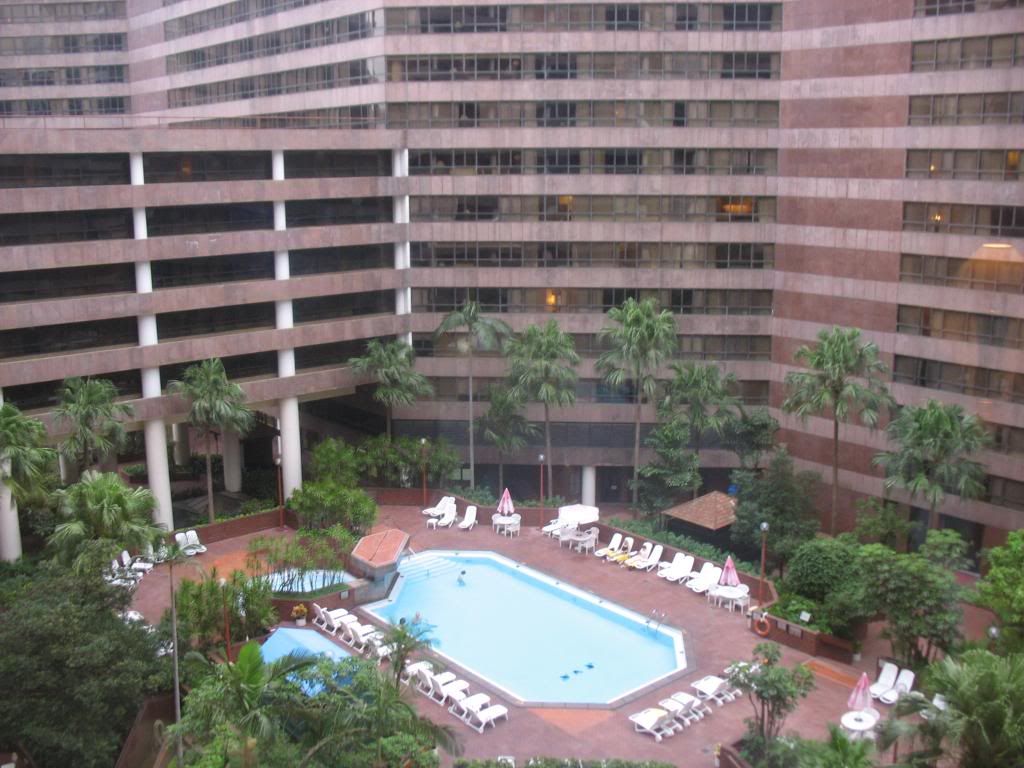 Here's our complimentary food...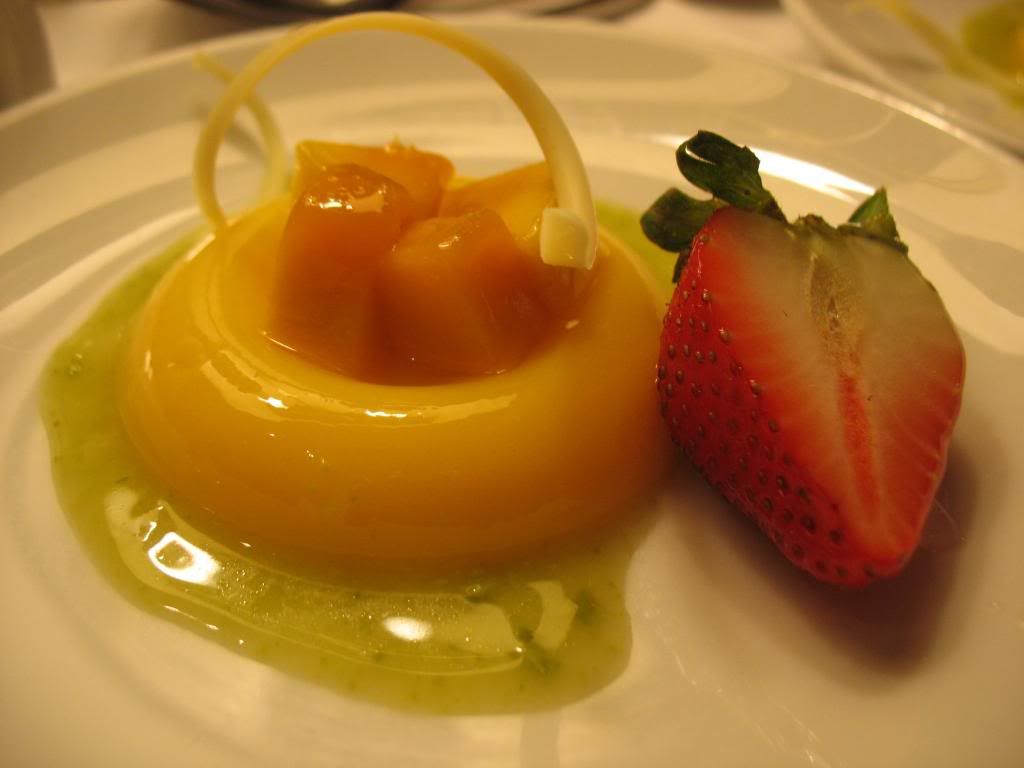 The lounge...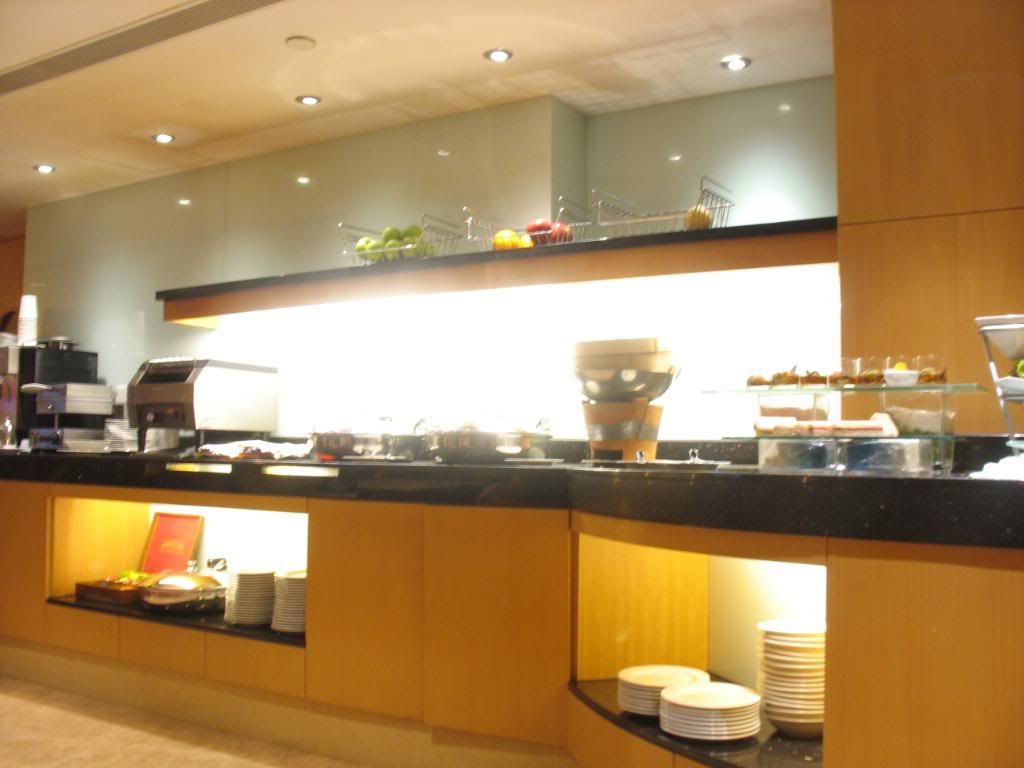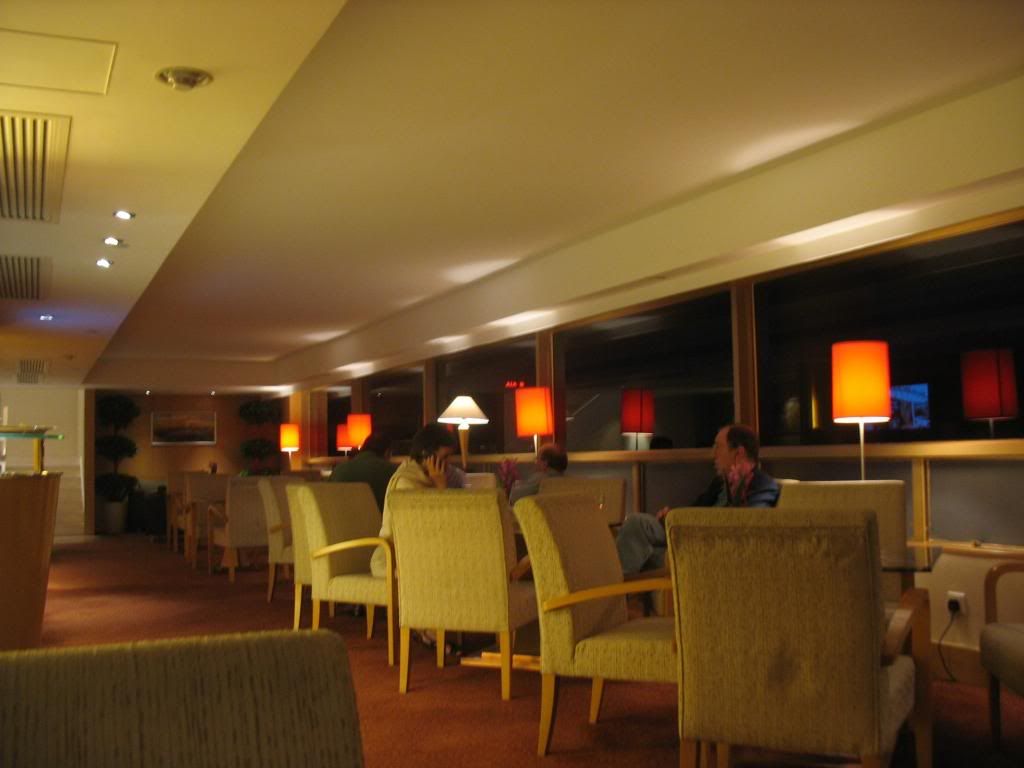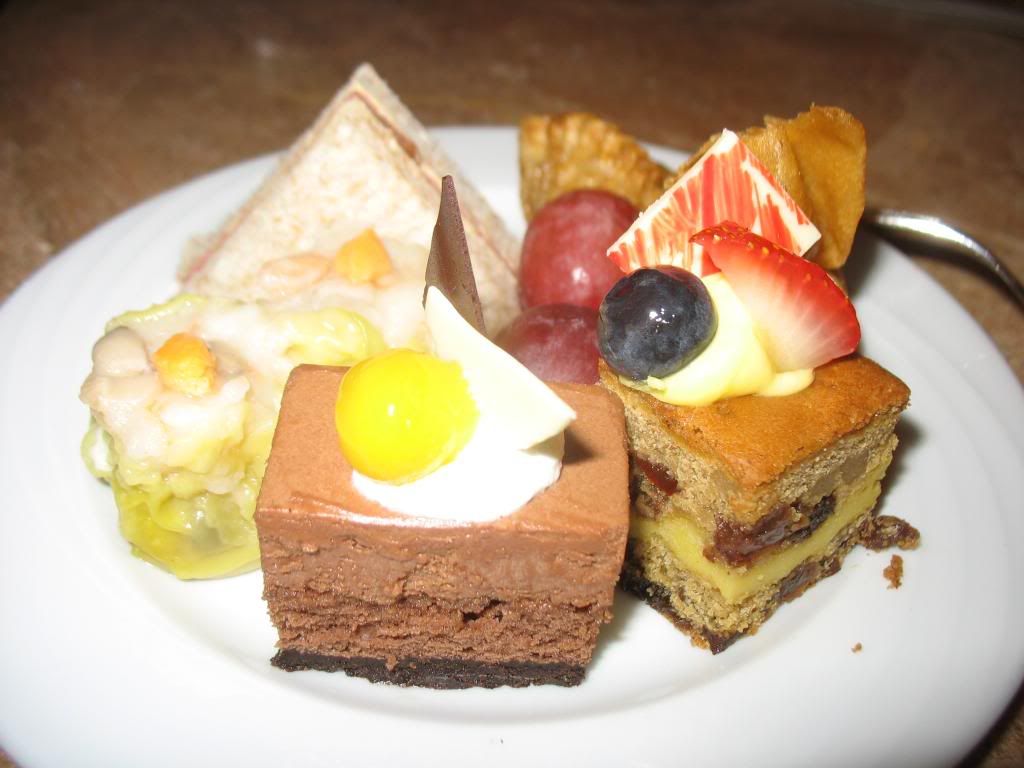 The lobby and facade...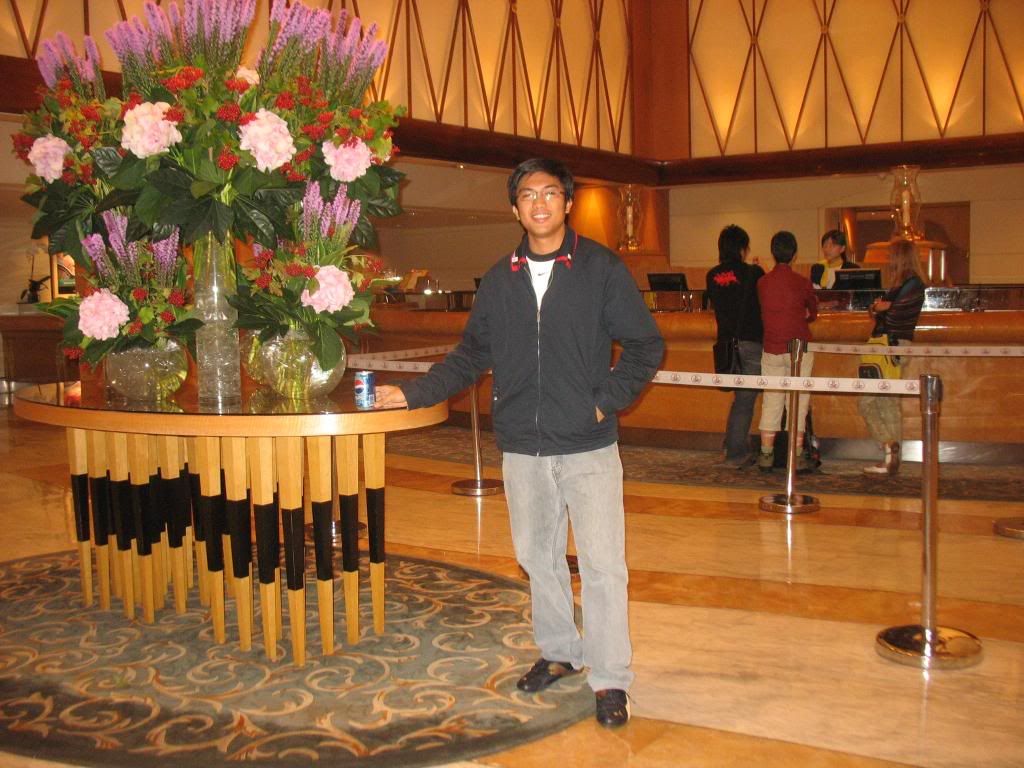 At Mongkok night market... We saw Mr. Mossman (Golden Retriever)...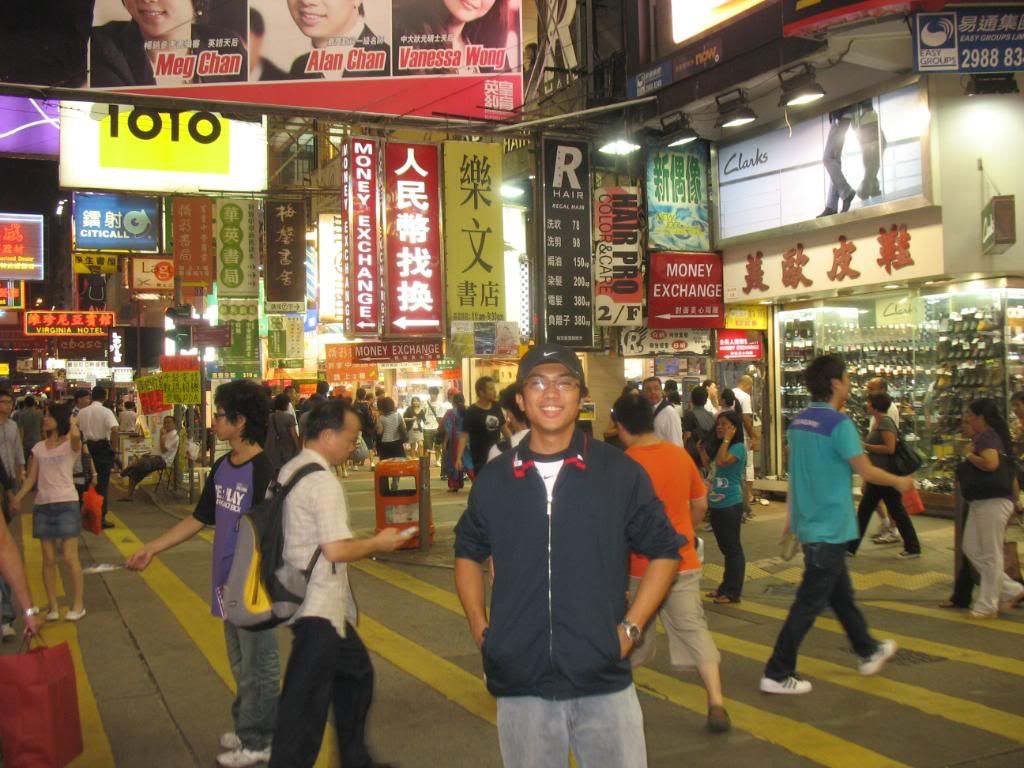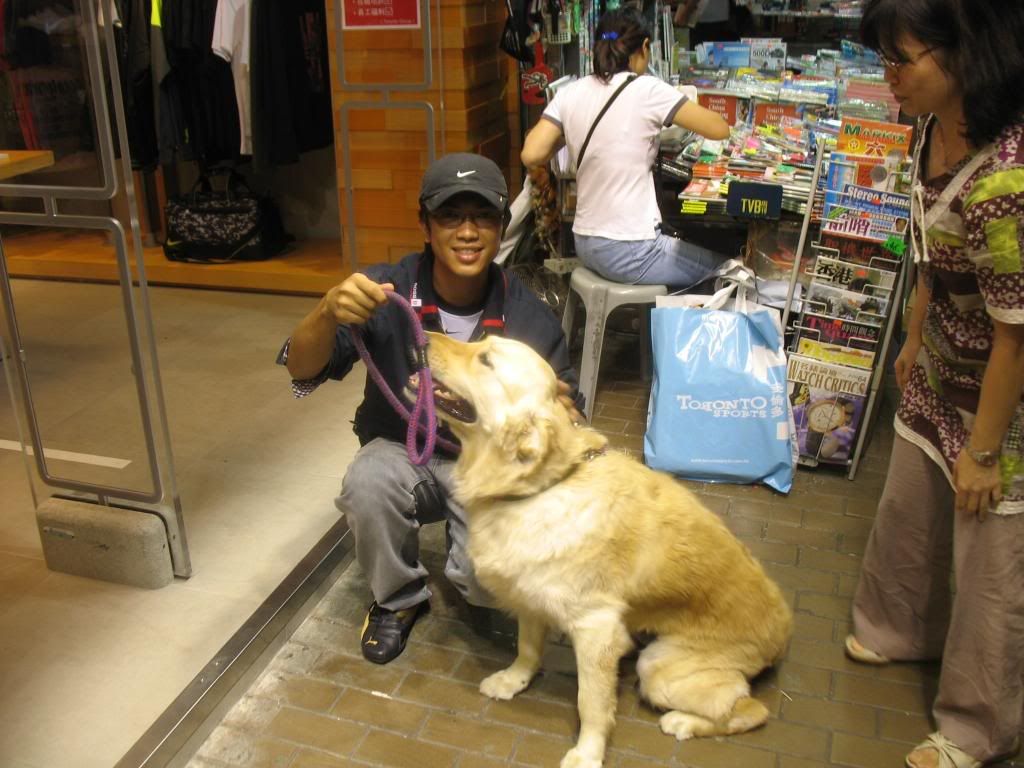 At Avenue of the Stars...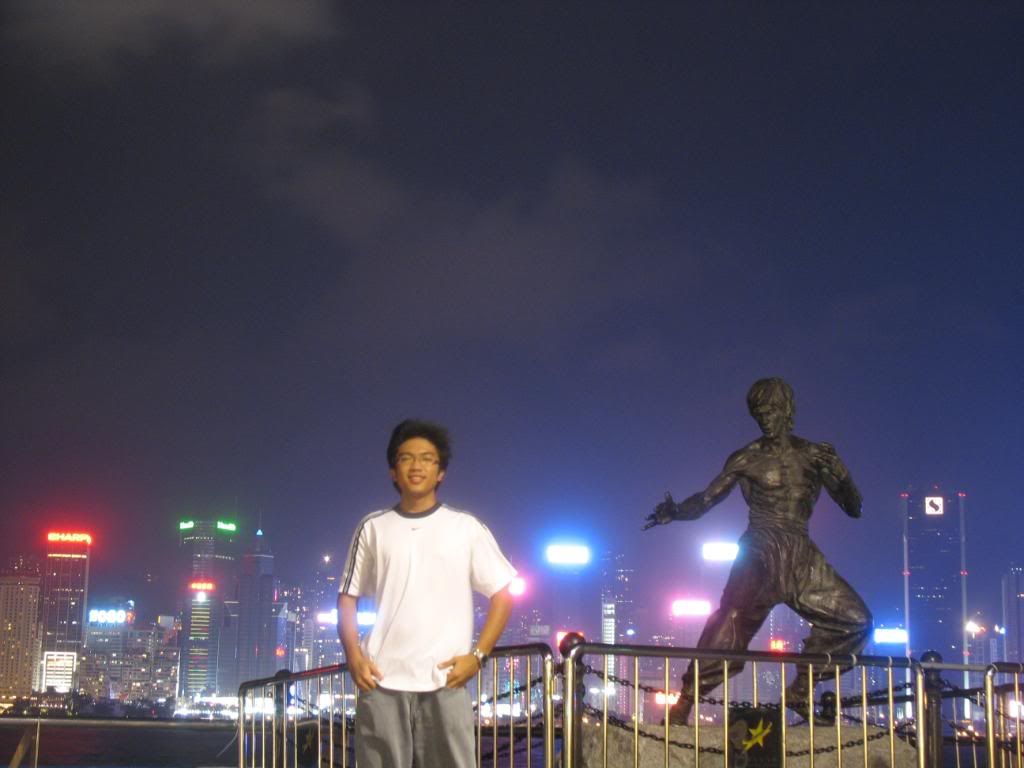 (More Day 11 Pics
here...
)
DAY 12:
--------
Finally, going back home. In HK Int'l Airport, the last time I wasn't able to visit the Cathay lounge. Tried it this time. It's spacious. They offer noodles of different sorts. Also tried my favorite croissant, glazed in honey with chocolate toppings. Delicious! =)
The Pier lounge...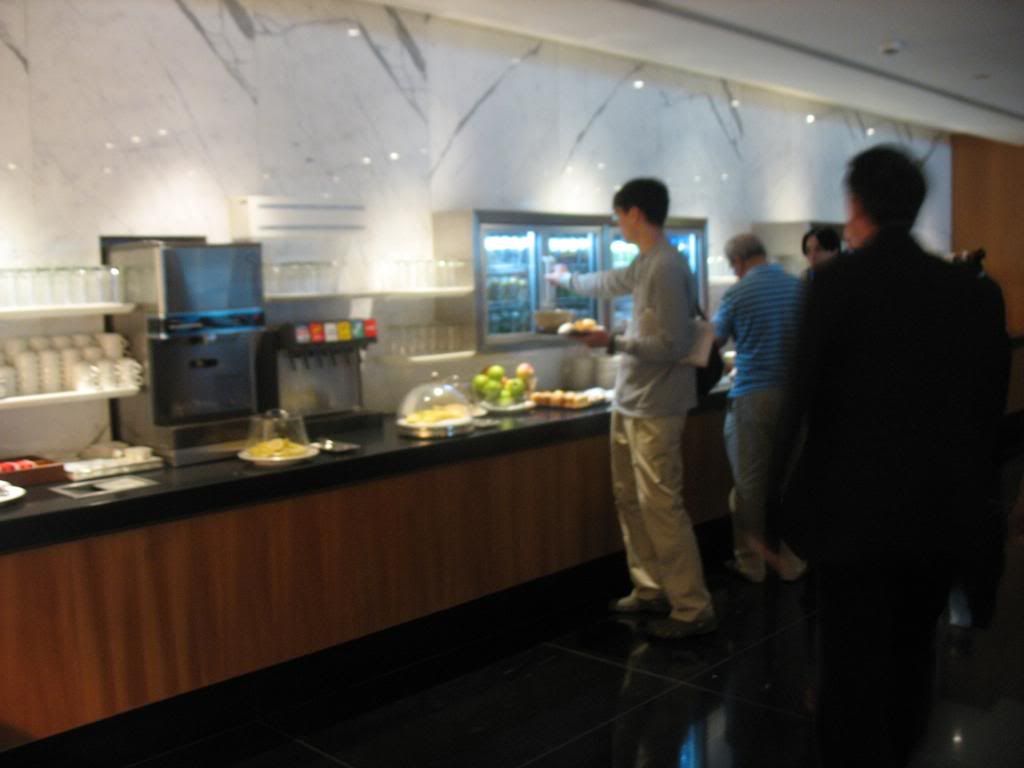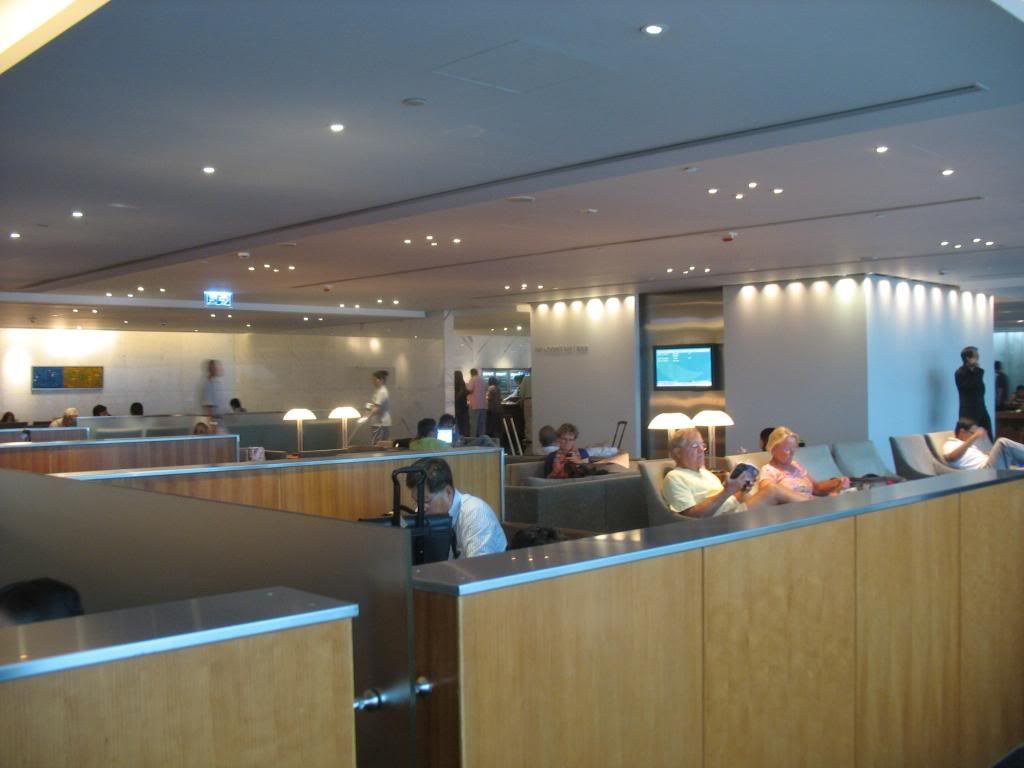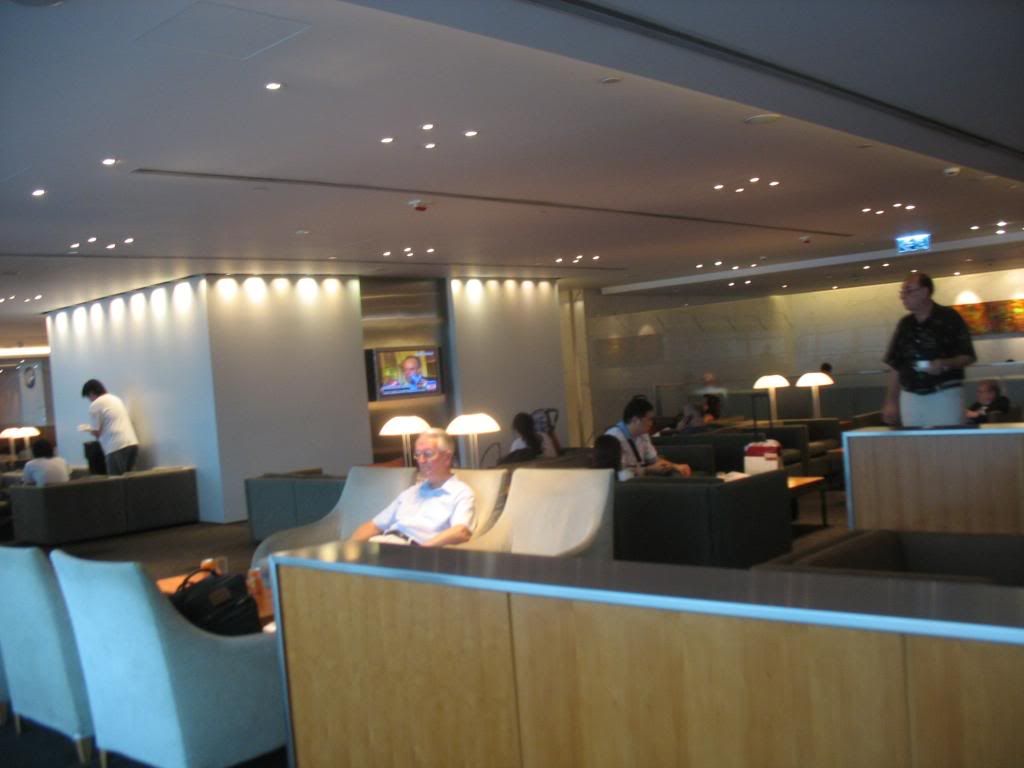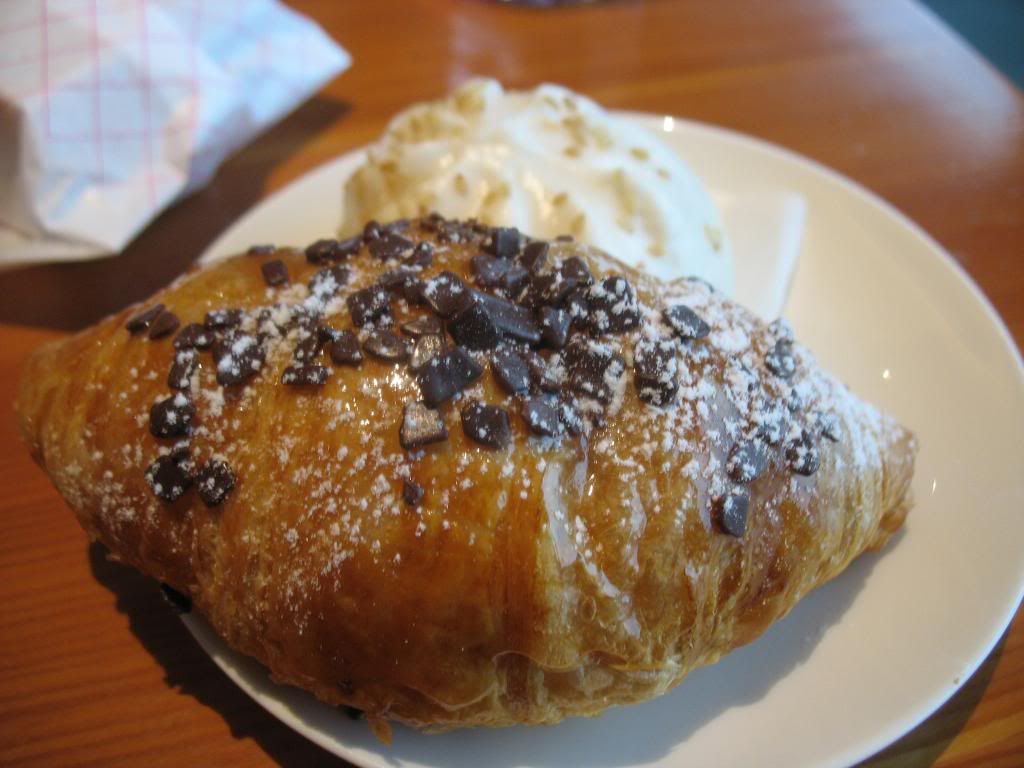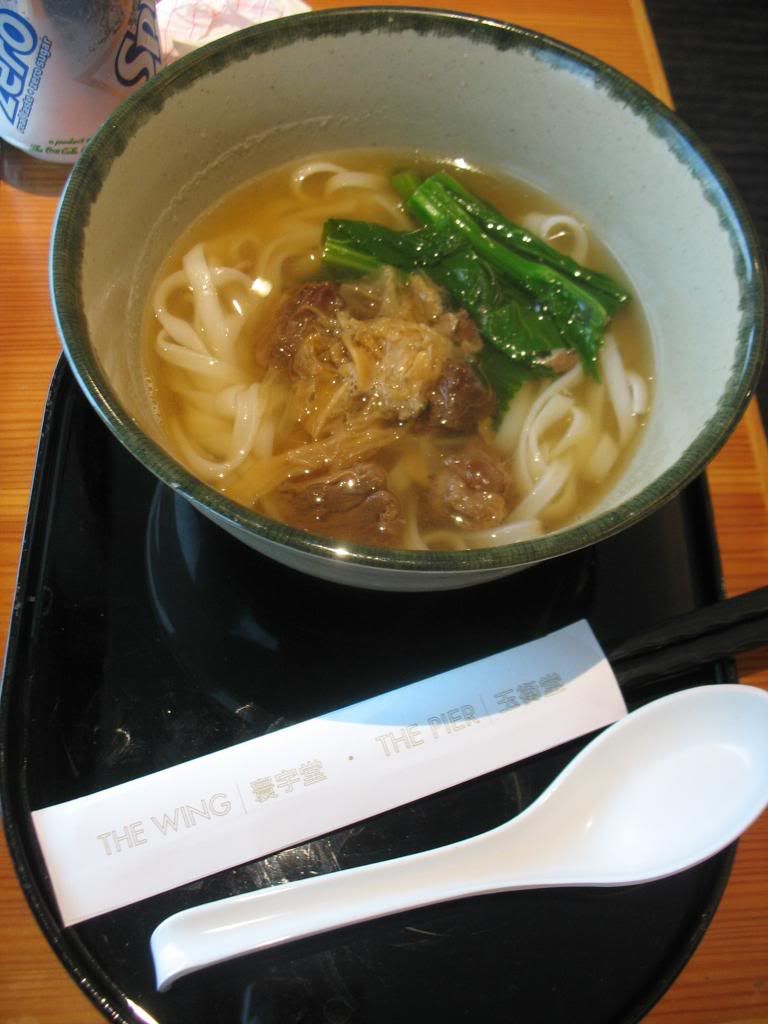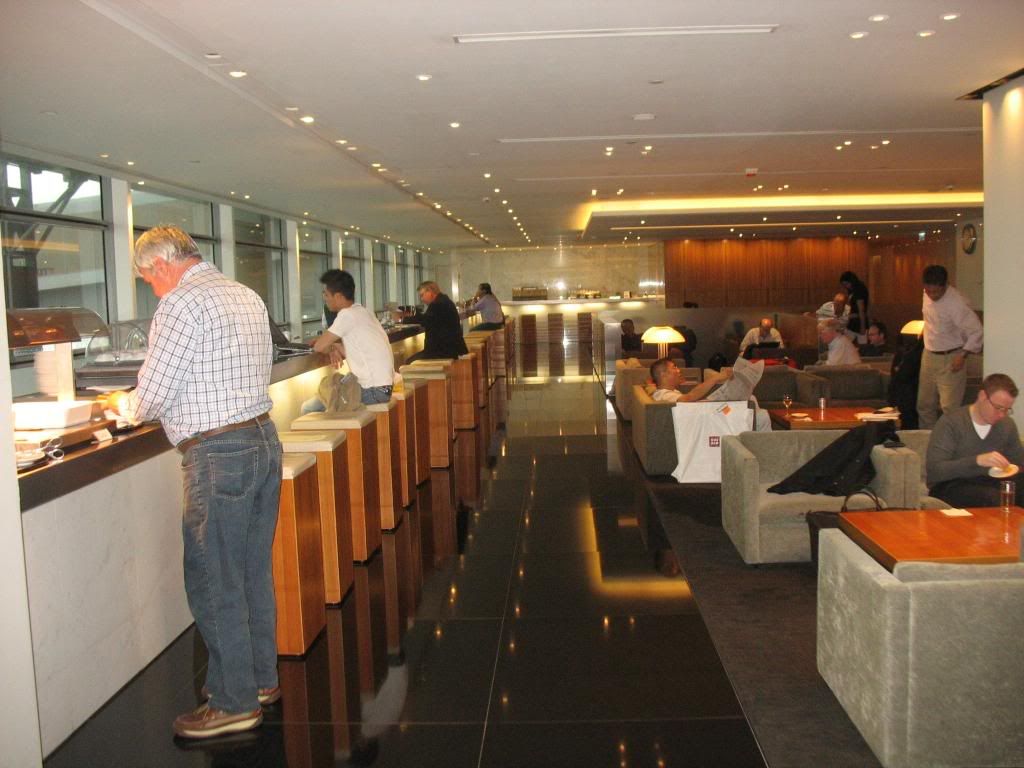 The flight to Cebu was turbulent because of Ondoy (Ketsana) typhoon. It was one of my bumpiest flights. I'm glad we landed safe. But I felt terrible of the floods brought about by Ondoy, which was all over the news in Hong Kong. People there are also preparing for it as it is going in South China's direction.
Anyways, about the business trip... It was really a very good learning experience. Really... I'm glad that the issue was resolved. And I'm glad I was able to experience what it's like to be in China...
(More Day 12 Pics
here...
)