Last Saturday, Sept. 26, Manila was shocked when typhoon Ondoy (Ketsana) hit the country's capital and drowned a number of lives. Millions worth of damage in properties are evident in youtube videos. Up to now, I am still in awe seeing videos that are usually just seen in movies, or somewhere in the world other than our country. This is really happening. I was in China during this time and Manila floods is all over the news. On my way to Cebu from HK, Ondoy (Ketsana) was already en route to Vietnam.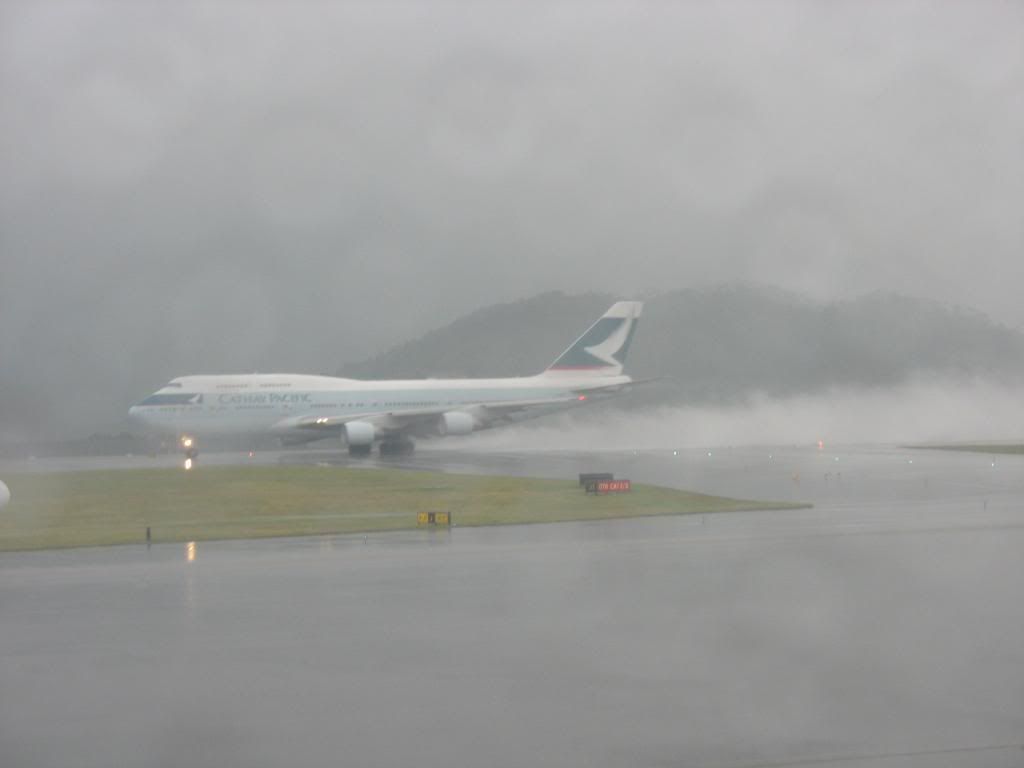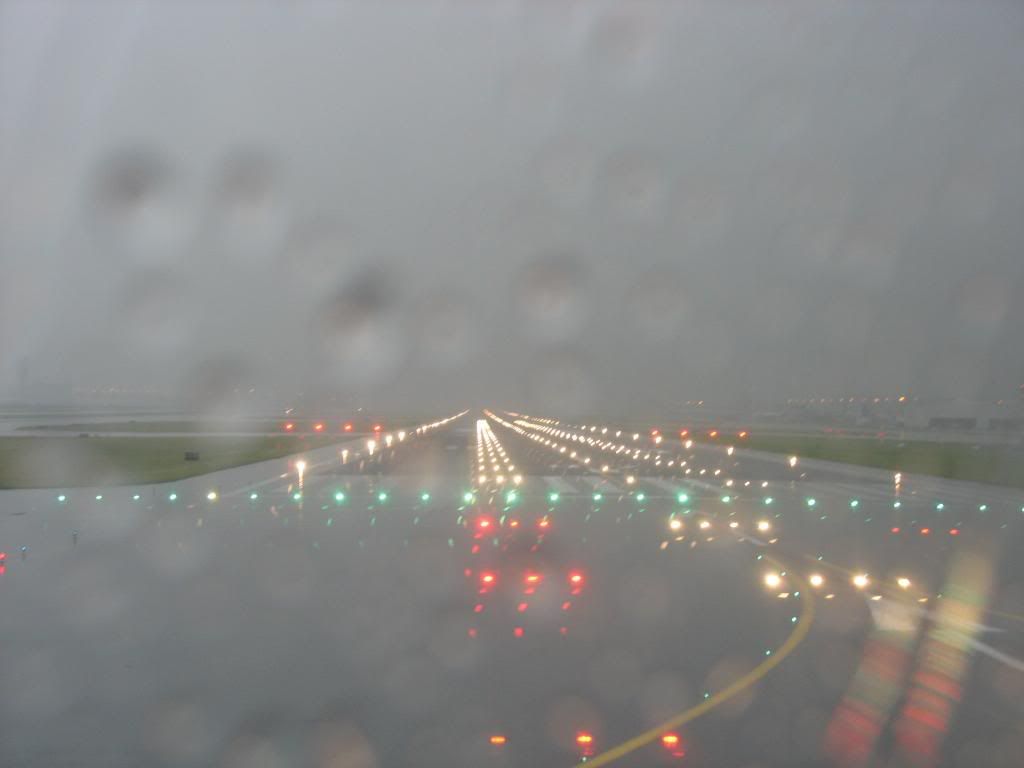 In fact, our flights were a bit delayed due to the weather and we had a bumpy ride all the way to Cebu.
It is during this time, at the brink of disaster where character of man is tested. Even during these hard times, we are heroes in our own ways. I'm glad I've seen that in fellow Filipinos, inspite of the depressing state of our country. We are being watched all over the world. Our actions of good deeds, of helping our fellowmen in this hard times is truly an inspiration to all.
God bless the Philippines...
Today (Oct. 4, 2009), I joined our Cebu Cycling community in biking for a cause for Ondoy victims.
More pics at CC Ondoy bike for a cause
here...
A few days later, we received an email from a former colleague who experienced Ondoy. His first hand account was so overwhelming and moving that I asked him if it's okay if I can post his email here... Here it is (with permission)...
---------------------------------------------------------------------------
It has been 14 days we have been tirelessly cleaning up after typhoon Ondoy
(international name: Ketsana) caused heavy (and seriously excessive)
flooding here in the Cainta/Marikina/Pasig area. In our village alone, I
estimate the flood level to be about 8 feet. Inside the house, it was about
5 feet (approximately equal to the distance from the floor to an inch above
my jaw line).
I can still recall what happened that day (Sept. 26, Saturday). It was
still Friday night (Sept. 25) when the rain came. The downpour was steady
and it did not weaken or strengthen until Saturday. When morning came, I
have seen that the water was about an ankle deep in the street outside.
Also, water was gushing to the lower parts of our village. At about noon
time, water in the street was about waist-deep. I have told myself that our
house will not get flooded since it is really elevated as compared to that
of our neighbors'.
With that kind of security in my mind, I went in our roof to have a fun
shower in the rain. A few minutes passed, fun time was over. It was about 1
PM when I learned that the inside of our house is an inch away from being
flooded.
Papa, Mama, and I started lifting things up (from carpets to clothes, TV
sets, fans, refs, washing machines, and many others). Mama's cellphone was
the first to fall in the flood. So, I made it a point to take care of my
phone as it will be our last mode of communication.
When 3 PM came in, the water was already waist-deep inside. I started
getting my vest, and placing everything important inside (like ATMs, IDs,
credit cards, cash, car keys, and flashlight). I also told Mama to give me
all important documents so that they won't get wet. When the water was
about chest-deep, I have told Mama and Papa that we evacuate and go to our
roof (via our permanent ladder). Almost everything that we have raised to a
higher level has not remained in their place. All equipment and furniture
either floated or got submerged inside. Mama and I have tried as much as we
can to get some foods. I can remember Mama getting the rice cooker before
the cabinet toppled down.
Every one of us got bruises from the flood. The water was also really cold.
I shivered and literally trembled when the cold water was chest-deep. I was
really shaking. I just did my best not to get drowned from the flood as it
will cause another alarm among our parents.
When 5 PM came, we were already at the roof (which has a little roof on
it). It was a cold night and the water was still rising. We were all
sleepless that night as we were observing the rain and watching the water
to rise up. Also, I was not able to save my cellphone as it got submerged
in the flood as well. That is the reason why you or Kuya Ronald was not
able to contact us for days.
Mama initiated to pray during that hard time. I was really overwhelmed with
the level and amount of flood since it was just too much.
It was already 6 AM the next day (Sunday) when the flood receded to
knee-level. We checked the inside of the house. There was too much mud. It
was certainly a disaster.
Today, the scenario of our place and the nearby towns has not significantly
changed since September 26. Tons of foul garbage is seen outside of every
house and on the sides of the major roads. Mud and sand are still
everywhere. Also, our wooden doors cannot be locked anymore as they have
expanded due to the water. Our car still needs to be repaired as it got
fully submerged as well.
Most of our things became garbage. I hope that we will be able to clean up
everything before October ends.
As of now, we are already physically safe. The TV has shown a lot of
stories of people that has lost their family members during the tragedy. I
was saddened by all of these.
I hope that you can call Mama again if you have time as she has been very
emotional (and worrying too much) these days. Papa has not stopped from
cleaning and repairing things as well. I am doing my very best to clean
things as well.
You might be aware of other heavy flooding on other provinces of the
Philippines in the previous years like in 2001 or 2005 where "people were
already on the rooftop" of their homes. Having been subjected to the heavy
flooding, I should say that there is a "big" difference from seeing it on
TV and actually experiencing it. Malaki yung pagkakaiba nung nakikita mo sa
TV compared sa nae-experience mo siya.
I just realized that most of the things in our life is just a garbage. Just
like every thing that we have disposed off from our house during the
tragedy. We don't need garbage in our lives, we need something else more
eternal.
---------------------------------------------------------------------------
May the Lord bless you,
Charlton =)